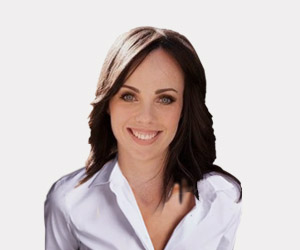 Sophie Smith is a freelance sports journalist and broadcaster, who has covered cycling since 2010.
 
From Australia, she makes an average of five long-haul trips to Europe, the UK, USA and the Middle East every season to cover WorldTour races. Eddy Merckx once drove up alongside Sophie's press car at the Tour of Qatar and passed her a Snickers bar through the window to help counter the jetlag.
 
Sophie's first foray into the sport was during her rookie years working for regional newspaper, the Geelong Advertiser. There, she was charged with writing and editing a weekly cycling page in the lead-up to the 2010 UCI Road World Championships.
 
The event proved to be the platform that launched her career in the sport.  
 
Sophie joined SBS after the titles where she wrote for the national network's Cycling Central website and was a reporter and summer-time anchor of the Cycling Central TV show. She co-hosted the SagWagon podcast in 2011 and travelled to Denmark to cover the Copenhagen Road World Championships.
 
Sophie moved to England to work for Cycling Weekly and Cycle Sport magazines in 2012. She reported from her first Tour de France weeks after landing and managed the precarious position of being an Australian working as and for British press at the ensuing London Olympics, where the Aussies and Team GB were both reluctant to share news for fear of some double agent-style sabotage.
 
Sophie's visa expired in 2014 and she moved back to Melbourne, where she is based. She has reported from eight consecutive Tours de France as well as the Giro d'Italia, spring classics, Criterium du Dauphine, Tour of California, Tour Down Under and Middle East races.
 
Sophie is a regular contributor for Procycling magazine, Cyclingnews and has bylines in Rouleur, The Age, The Guardian and Herald Sun, plus credits at Sky Sports News. She has featured as a guest on BBC since 2012.